Rahn's Resignation from the SS letter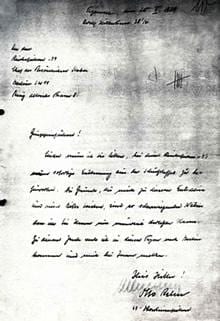 Date: February 25?, 1939 (less than three weeks before his death)
Gruppenfuhrer!
Leider muss ich Sie bitten, bei dem Reichsfuhrer-SS meine sofortige Entlassung aus der Schutzstaffel zu befuerworten. Die Grunde, die mich zu diesem Entschluss und dieser Bitte treiben, sind so schwerwiegender Natur, dass ich Sie Ihnen nur mundlich darlegen kann. Zu diesem Zweck werde ich diesen Tagen nach Berlin kommen und mich bei Ihnen melden.
Heil Hitler!
Otto Rahn,
SS-obersturmfuhrer
----
His handwriting is really terrible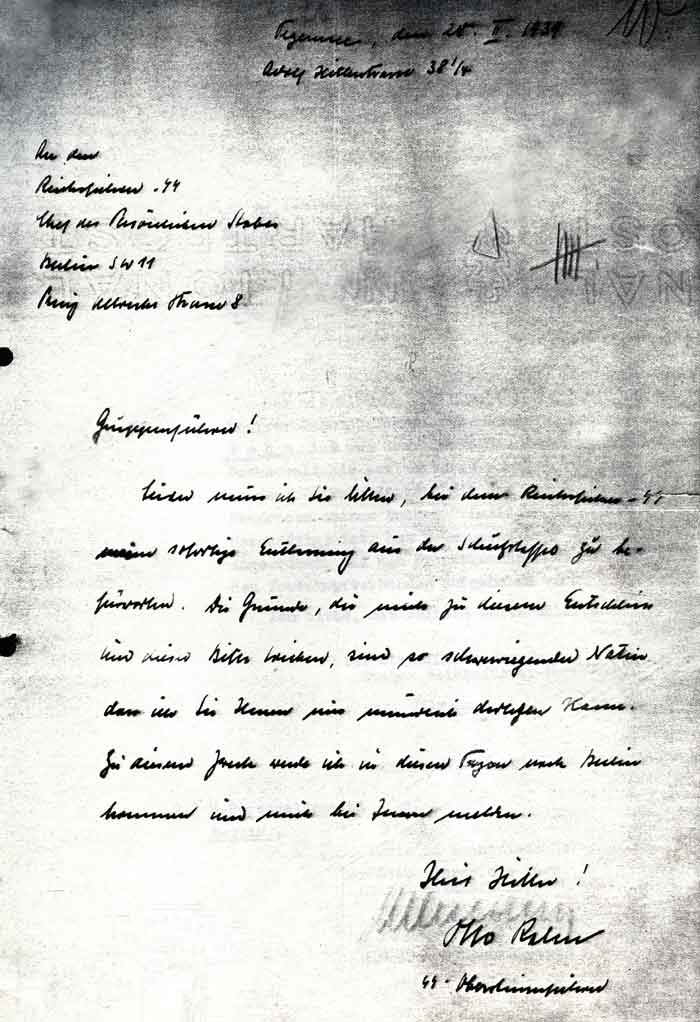 Gruppenfuhrer!
Unfortunately, I must ask you to endorse for the SS Reich Fuhrer my immediate dismissal from the SS. The reasons that push me to this decision and this request are so serious, that I can explain it to you only verbally. For this purpose I shall come to Berlin these days and get in touch with you.
Heil Hitler!
Otto Rahn
SS Obersturmfuhrer
Similar By Terms
| | | | |
| --- | --- | --- | --- |
| | | | |
| | | | |