Altar chamber, Cave of Fontanet, photo by Otto Rahn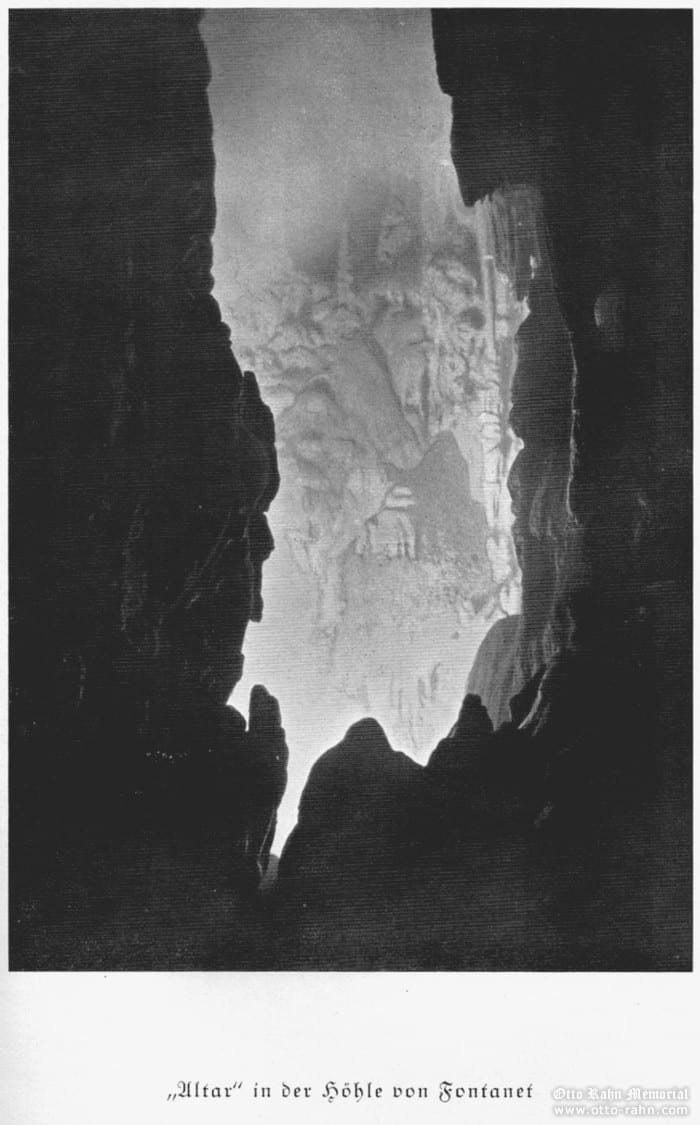 Original photograph by Otto Rahn (circa 1930 ) from the first hardcover edition of Crusade against the Grail, 1934.
It gives us a look on the Altar Chamber of the Fontanet Grotto that was mentioned in the book of Otto.
It is the site where Gadal and Rahn retrieved the fabled bleeding stones from.
Nowadays the grotto is closed to the public by French government.
Similar By Terms
| | | | |
| --- | --- | --- | --- |
| | | | |
| | | | |