The Sixth Key by Adriana Koulias - one more book with Otto as the main character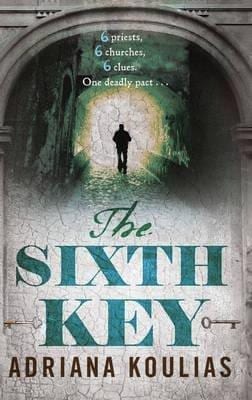 'By the Power of these Keys, the Head of the Church will be made the Lord of Hell' It is 2012 and a cryptic invitation leads a crime novelist to Venice's Island of the Dead. Once there he is captivated by his host's tale, which spans the centuries, but seemingly begins and ends in the dark days of the 1930's. In 1936, a similarly cryptic invitation brings Grail historian Otto Rahn to an apartment in Berlin. Waiting for him inside is Hitler's right-hand man, Heinrich Himmler, and Rahn's life is turned upside down. For Himmler wants Rahn to locate Les Serpent Rouge, a notorious book of black magic written by Pope Honorius in the 14th century. Following a trail from Paris down to Carcassonne in the South of France, Rahn discovers a web of deceit and murder. Clearly Himmler is not the only powerful figure in search of the book and the legendary Sixth Key that unlocks its terrifying power. 6 Churches, 6 Priests, 6 Clues one deadly pact...
http://
=============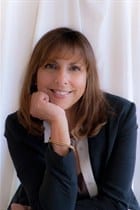 We have reached our destination and the final sixth key to writing The Sixth Key and I couldn't end without speaking about Don Quixote, Sherlock Holmes and Edgar Allan Poe.
When I was a young girl, my birthdays were celebrated in my house by going to the movies. On my twelfth birthday I was taken to see the film, Man of La Mancha, with Peter O'toole and Sophia Loren and I enjoyed it so much that for weeks I couldn't stop singing, 'To Dream the impossible Dream'. My Spanish father was so excited that he bought me my first copy of Don Quixote by Miguel Cervantes, which I would have thoroughly enjoyed, had it not been printed in old Spanish making it a tad tedious to read! Even so, I was very excited to come to Don Quixote again through Otto Rahn, the main character in The Sixth Key, because, as it turns out, he was quite a fan.
Sherlock Holmes had been a favourite of mine for years; in particular I loved Basil Rathbone's portrayal of him. So when I realised in researching The Sixth Key, that his creator, Sir Arthur Conan Doyle, was not only a Freemason but had also visited the south of France and come into contact with one of my characters, I couldn't believe my luck. I was also amazed to find out that Edgar Allan Poe's Monsieur Dupin was the inspiration for Sherlock Holmes, because his macabre stories were so delicious and fit so nicely with the overall theme!
So there you have it. I have only scratched the surface of what is locked inside the pages of The Sixth Key – adventure, romance, conspiracy, mystery, crime, murder, not to mention magic. Have I lived all these things? Of course!
As Edgar Allan Poe says, 'all that we see or seem is but a dream within a dream'.
http://randomhouseaustralia.wordpress.com/2011/09/14/the-sixth-key-by-ad...<
---
Adriana Koulias talks about the main character in The Sixth Key, Otto Rahn, and shows some footage she took while she was in Rennes le Chateau
http://
---
By the Power of the Keys', the Head of the Church will be made Lord of Hell'
A luckless author is invited to Venice, to the Cemeterey Island of the Dead, by an erudite fan. During his stay the writer falls prey to the fan's psychological games, until the veil that separates reality from fantasy, life and death, past and present falls away.
What is revealed to the author is the story of Otto Rahn, archaeologist, historian and Himmler's unwitting emissary to the south of France. His task? To find Le Serpent Rouge, a notorious Book of Black Magic written by Pope Honorius in the 14th Century. But what Rahn discovers on the trail is a web of deceit, murder and intrigue; and a nest of brotherhoods whose governing body is a circle of men intent on finding a secret that has been hidden for nearly two thousand years.
Rahn is the accidental hero of someone else's plot, a man thrown into a moral dilemma, forced to race against time to find The Sixth Key that will unlock the unutterable mystery of evil.
6 Keys, 6 Priests, 6 Churches...and a Pope's pact wtih Satan.
Termes similaires
| | | | |
| --- | --- | --- | --- |
| | | | |
| | | | |